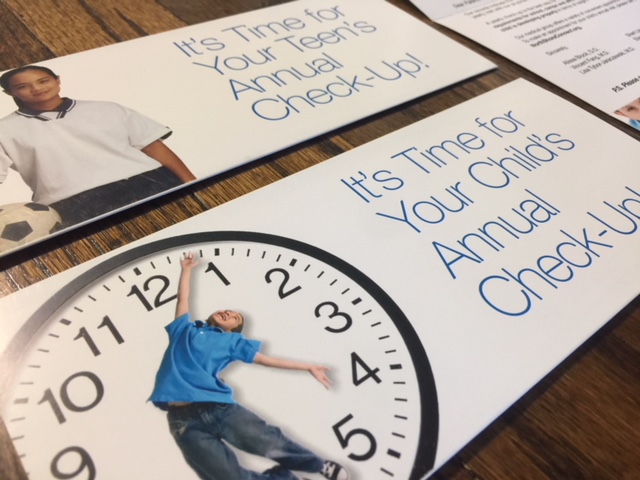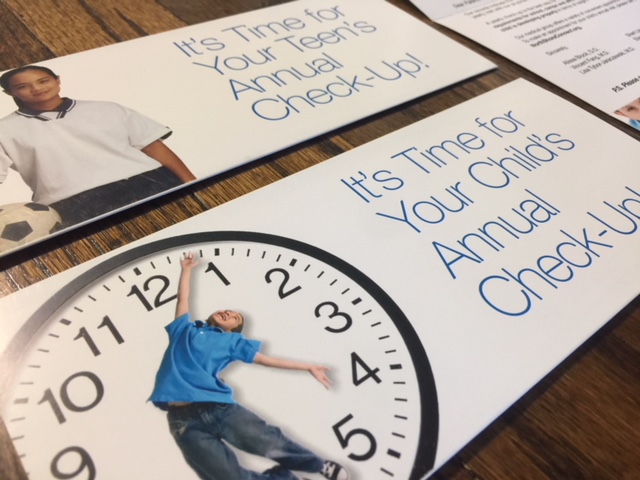 My role at NorthShore University HealthSystem was one of a clinical and relationship marketing manager. During my time here I developed marketing and PR strategies to promote new services and clinical trials for the 600+ physician Medical Group, the Departments of Oncology, Cardiology, and Vascular Surgery. The work you see here represents efforts in new mover campaigns, pediatric reminder campaigns, prospective physician residency campaigns,annual and community benefit reports.
This first set is from a reminder marketing campaign targeting parents with children falling into one of three segments: 0-5-year-olds, 6-12, and finally 13-18. My role was to write and art direct the content for each, secure the list, and coordinate a secondary follow-up.
This piece is one of two Oncology Annual Reports I wrote, edited, and produced.
Within the Oncology Annual Report was this piece announcing the building of the new Kellogg Cancer Care Center at Evanston Hospital.
This is a spread from a community relations report. This item on the left is in regards to Be Well Lake County, a multi-partner program for which I designed the marketing and PR plan to reach stakeholders such as perspective patients, referring clinicians, and other community partners.
I wrote and art directed this piece which is aimed to attract perspective residents out of medical school into NorthShore's Family Medicine program.
An interior shot from the residency program guide, which I wrote, edited, and art-directed.
Another shot from the residency program guide.
Final shot from inside the residency program guide.
This is the cover of a fold-out piece aimed at new residents within NorthShore's service area. My role was in writing, editing, and art directing the piece while, in tandem, securing lists of new movers and working with the printer and fulfillment vendor.
The first opening spread of the New Mover piece.
The fully-opened New Mover piece with a map showing the location of NorthShore's hospitals and primary care locations.